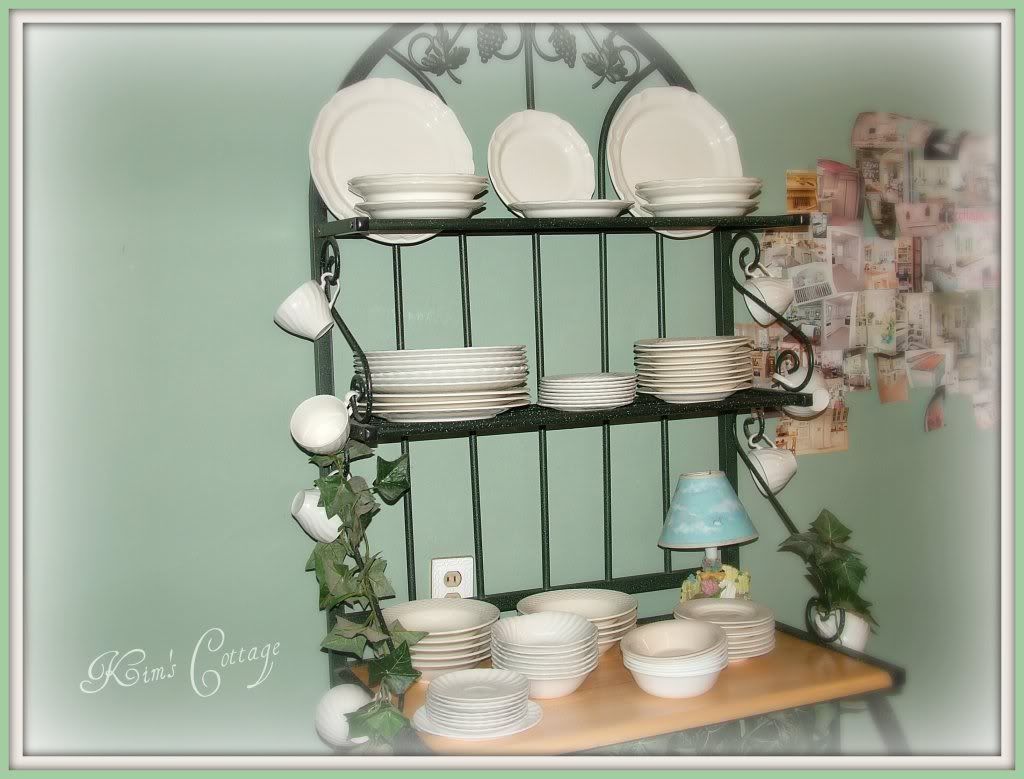 In some parts of the country, they're called Yard Sales. At least, that's what they were called when we lived in California. I hear they're called Tag Sales in other places. Around here, they're usually called Garage Sales, though they seldom occur in people's garages.
Our neighbor had one and I think I got the deal of the century.
I bought all these white dishes from her. I have no clue what I'll do with them or where I'll store them. For now, they're on the baker's rack in the kitchen until they can find a more permanent home. (Excuse the clutter on the wall. That's the Inspiration Wall for Kim's Someday Dream Kitchen)
There are five different types of dishes in the whole set.
These are my favorite. I wish there were more. They're from Mikasa's French Countryside collection. According to
their website
, one dinner plate alone costs $16.99.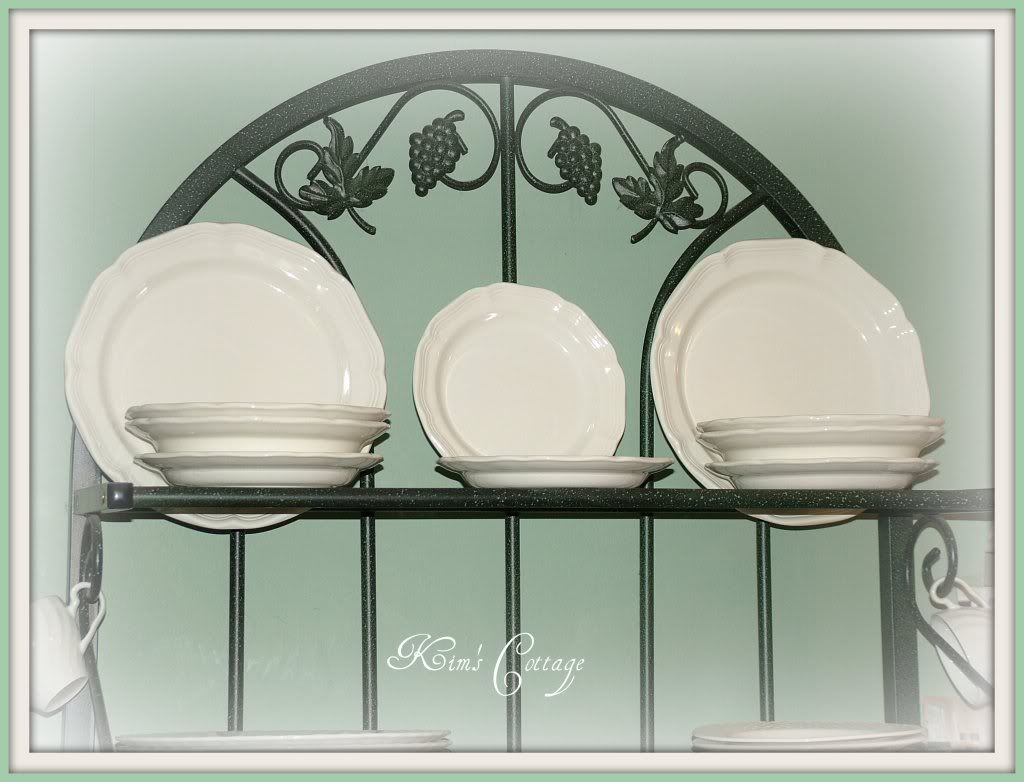 Most of the dishes are Regency by Johnson Brothers. When I searched online, I found that nowadays they are made in China. But my set says it was made in Staffordshire, England. Perhaps they're vintage?
(Well, I guess they can't be
too
vintage, since they also say on the bottom that they are "dishwasher and microwave safe.")
At
cyberattic.com
, the dinner plate made in England is $18.00. Isn't this square cereal bowl interesting?
There are also several pieces of International Tableworks' Lattice Collection. According to
Replacements.com
, the dinner plate costs $15.99.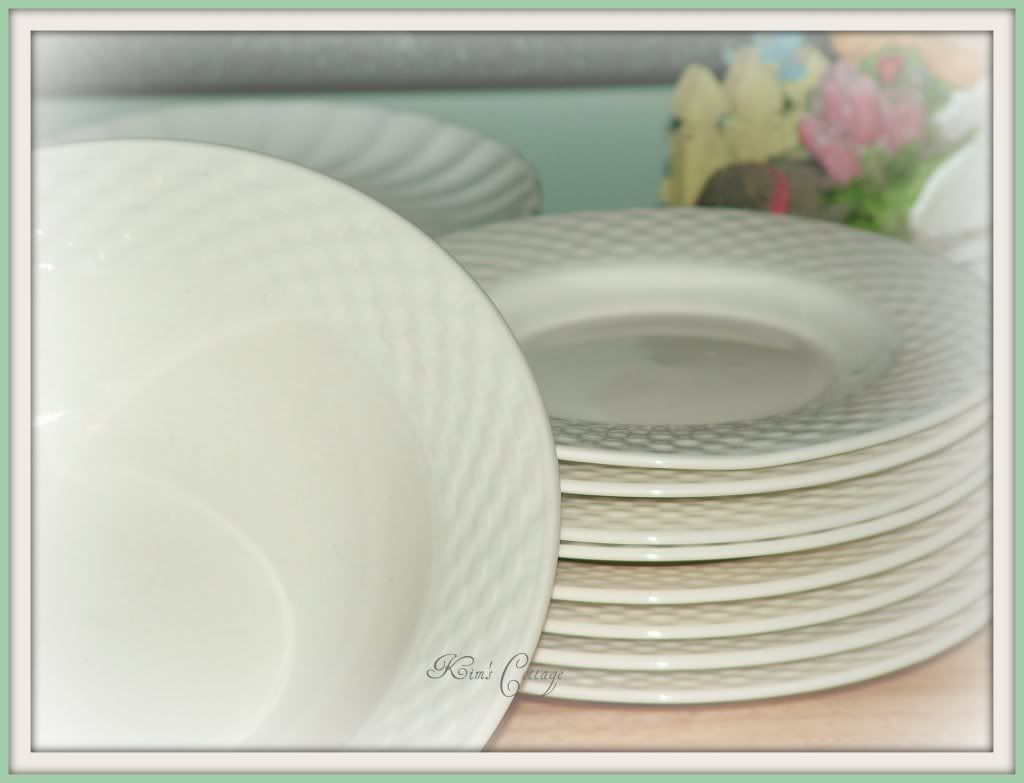 There are two little stoneware bowls that I cannot read the stamps on the bottoms, so I have no idea what kind they are. And there are several Corelle bowls, which are now Sportster and WildMan's cereal bowls.
In all, there are a total of 89 pieces. And you'll never guess how much I paid for them all.
$3.00

Yep, that's right.
Three
dollars for the whole kit-n-kaboodle.
It doesn't matter that I have no real "need" for them. Or that I have no proper place to store them. Or display them. Or that it's just 89 more things to have to dust and keep clean.
No, it doesn't matter.
Because I hit
The Garage Sale Jackpot
.