We all know that.
But it lasts much longer than just October. Public awareness, education, research, early detection, treatment and a CURE are year-round projects.
Here we are on the last Pink Saturday of the month. I'd like to share a couple of ways I found to continue to support this cause as we head into the Holidays.
Have you heard the news?
Linens-N-Things
is going out of business. Closing all of its stores nationwide by the end of this year. They have already begun the close-out pricing in their stores.
Linens-N-Things has been a consistent supporter of breast cancer awareness. Each year they set up Pink Departments, selling everything pink you can imagine for your kitchen and bath. LNT and their venders donate part of the proceeds to the
Breast Cancer Research Foundation
and
Susan G. Komen for the Cure
.
This might be a good time to head on in to your local Linens-N-Things, get some good deals, pick up some Pink items they may still have left...and support a company who proved itself to be a supporter of women.
The other day I was in Wal-Mart and spied some special wrapping paper. It was in the Christmas section with their Christmas wrapping paper. The soft pink colors first caught my eye (I'm always on the hunt for shabby pink or Victorian Christmas paper). Then I saw the Pink Ribbon.
Notice their Ribbon is upside down? You can read why
here
.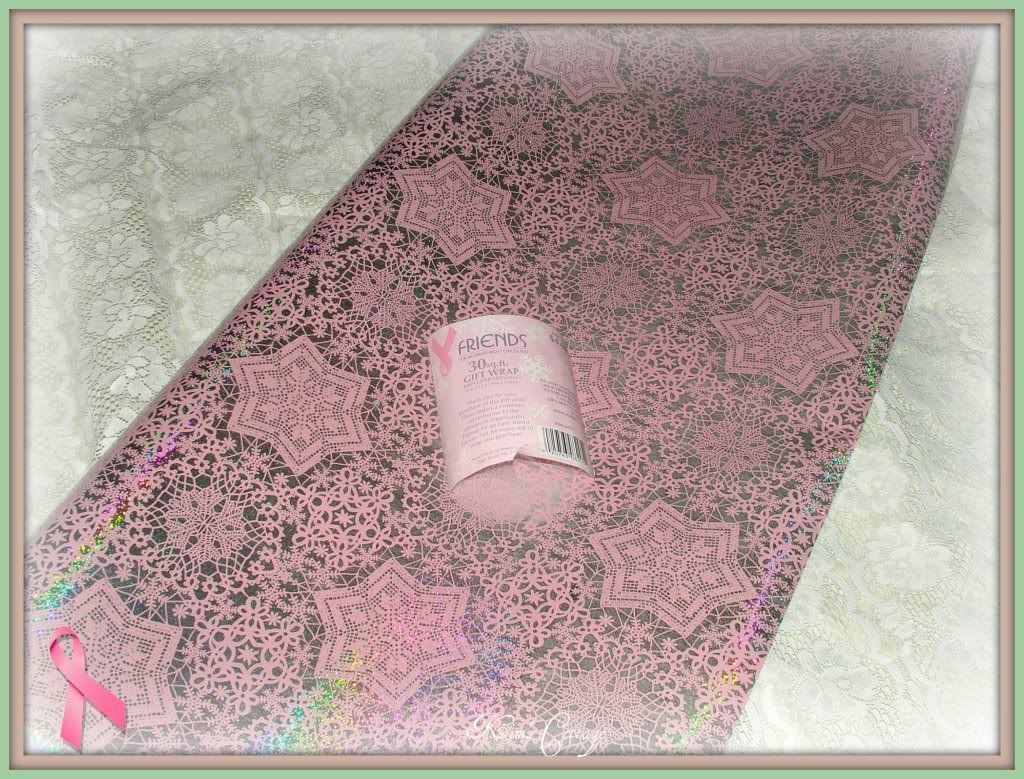 I do not believe these are available online, at least I haven't been able to find them there. Only in the Wal-Mart store. They were $4 a roll.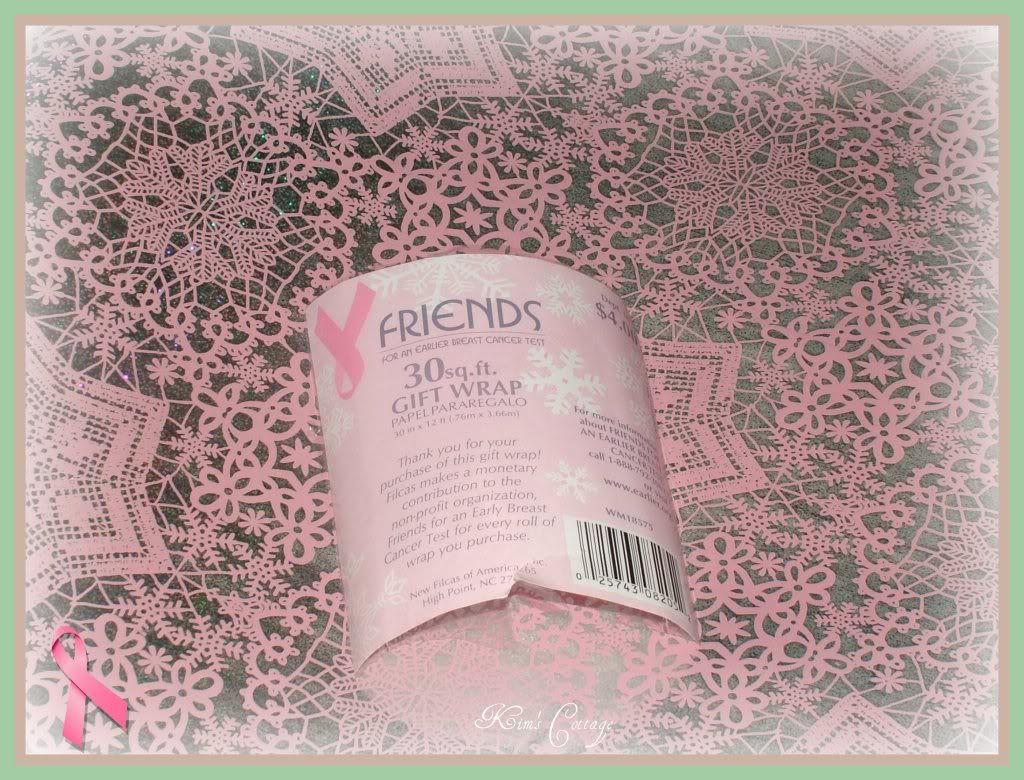 As we bring October to a close, let's all continue to

And now head on over to
Beverly's
to see all the other ladies participating in today's
Pink Saturday.