I hope you all had a blessed Christmas and are ready to ring in the New Year!
I usually leave the Christmas decorations up through New Year's weekend, but this year I was antsy to move on. So the Christmas garb has been packed up and hauled back up to the attic.
Here's a peek at the mantle now with a winter wonderland theme...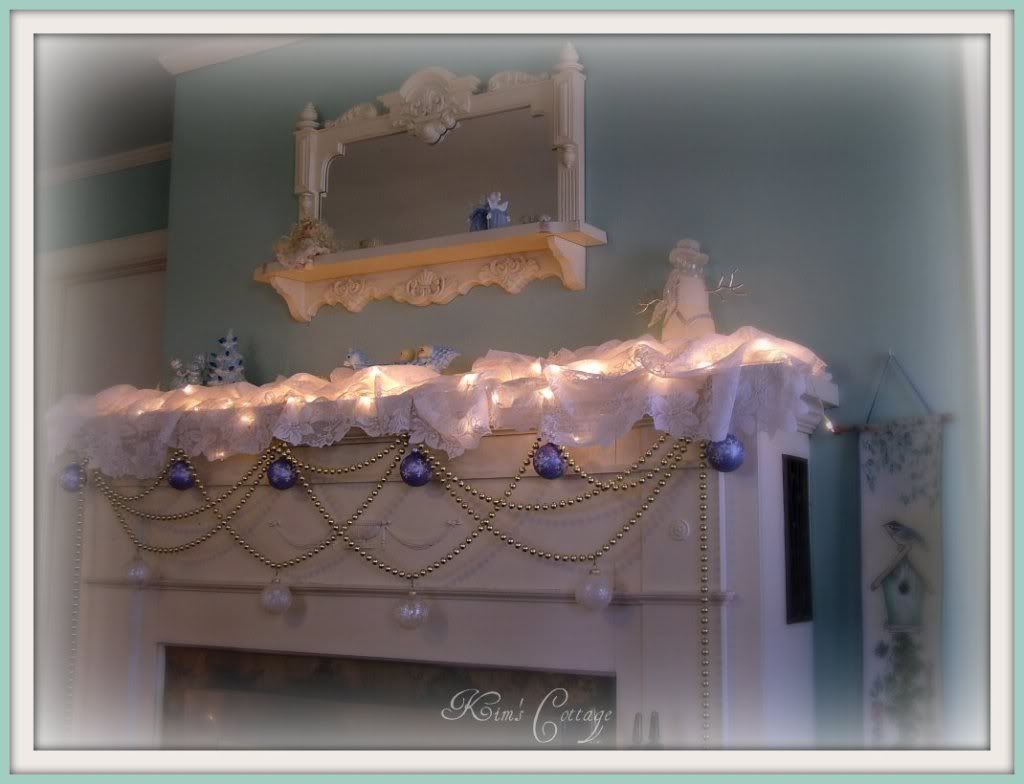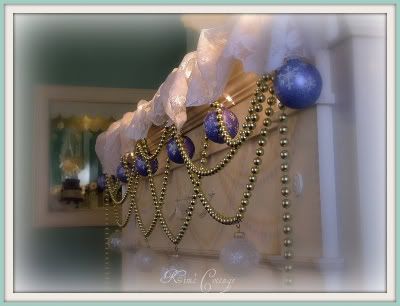 The "snow" is a lace tablecloth with a strand of clear icicle lights underneath...plugged into a timer of course so I don't have to mess with turning them on and off (because I'm lazy like that LOL)
Our wonderful neighbor gave this frosted glass snowman to us last Christmas.
I think this Santa and Mrs. Clause dancing by the tree are too cute. It's vintage, passed down through my family. There is a music box underneath that is supposed to make the happy couple twirl, but it no longer works.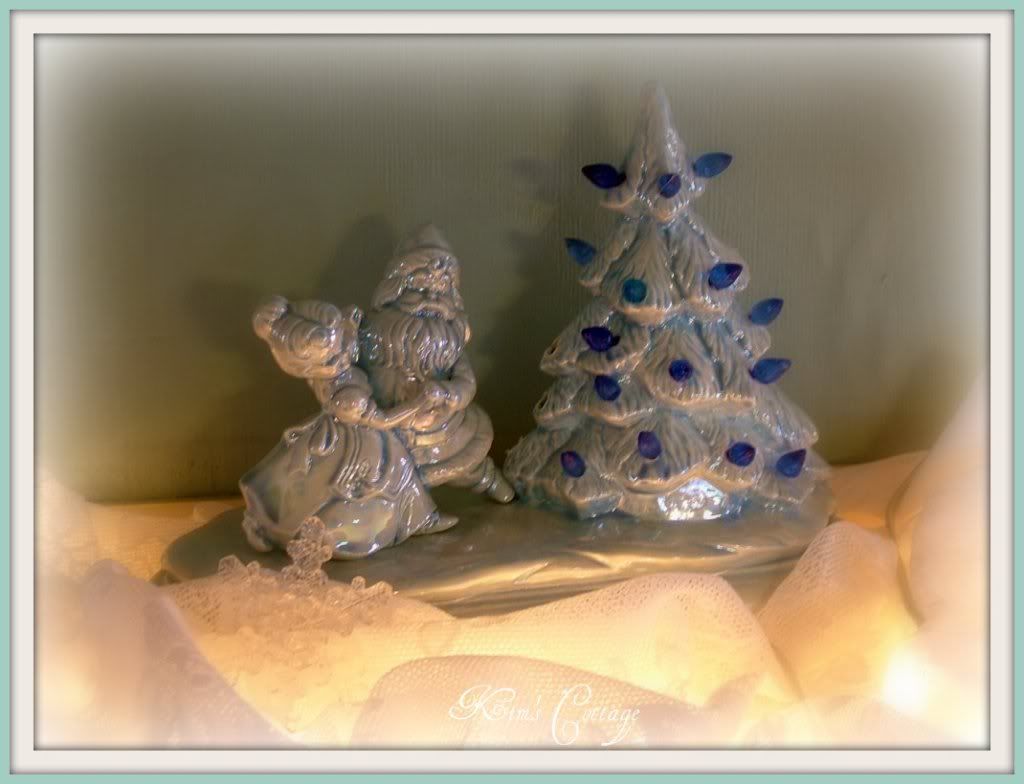 This little trio in the horsedrawn sleigh were also passed down through the family but I have no idea how old they are.
I did have more figurines on the mantle and intertwined some snowflake ribbon. But then I took them off. I decided I liked the simpler look better. Seemed a bit more calm and serene, the look I was going for.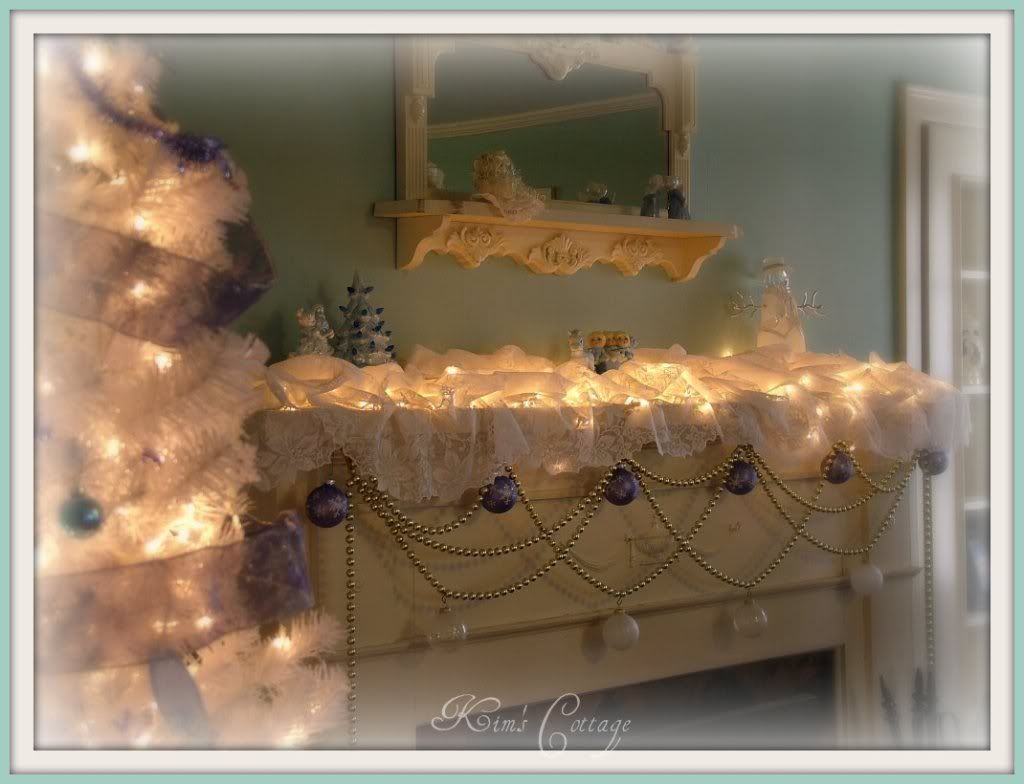 I'm not normally fond of angel children (makes me think of children dying, always seemed a bit morbid to me). I only have a few such figurines in my home -- the ones handed down to me by my grandparents. I do think these two kissing are very cute. I just wish they weren't winged. I know, I've got to get over that hangup.