I wanted to make a new pillow for Chrissy. It needed to be pink and lacey and froo-frooey, just as any 8 month old baby girl would want.


Unfortunately, JD happened to be with me the day I went to the fabric store.


So Chrissy ended up with pink camo instead.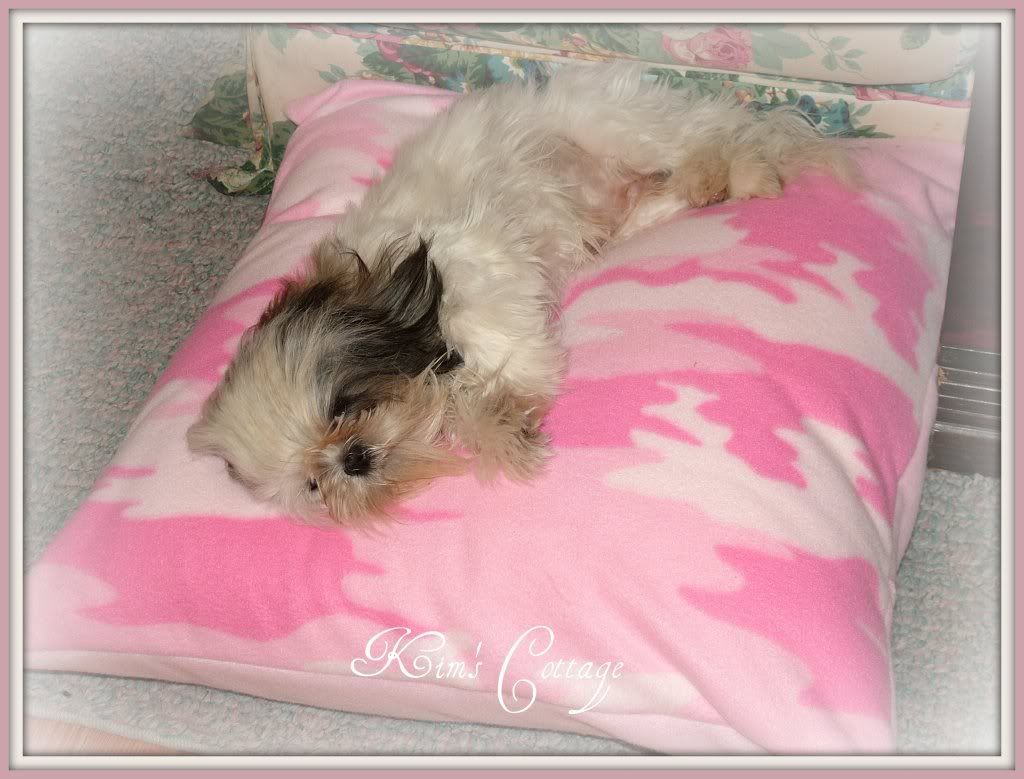 Just look at my poor baby girl.

She's devastated by such a turn of events, can't you tell?

Please check out all the other
Pink Saturday
participants over at
Beverly's
.
And have a
Perfectly Pink Saturday
!