Over Labor Day weekend, Blondie stayed home while the rest of us went camping. The plan was for her to work on reupholstering our living room couches.
Bless her heart, she came down with a bug that weekend. And since it's a little difficult to be creative while hovering over the toilet...well, you can imagine where the couches ranked on her list of priorities.
But now she's started on them! oooowooohoooo!
(that was a squeal)
I'm so excited!
Here's a sneak peek: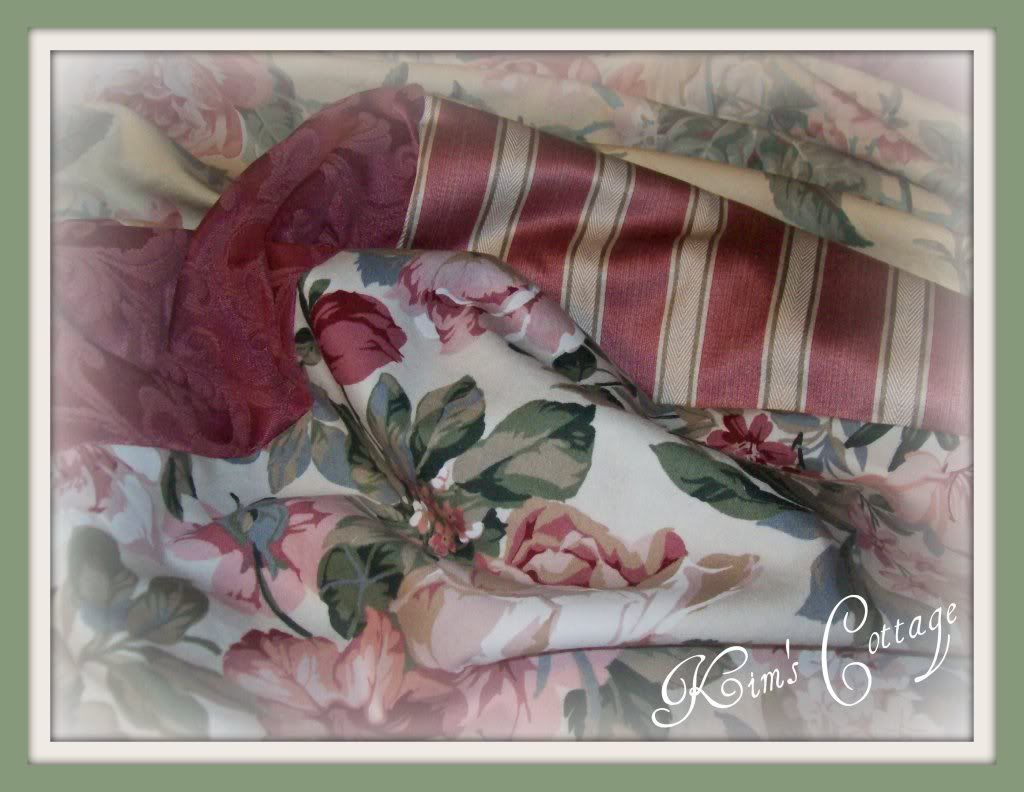 Hard to make out exactly what that is, isn't it? I know. Such a tease, I am.

There are 4 different fabrics in that picture. Yes, four. On one seat cushion. (Just trust me on this. It's gonna be awesome)

You see, I've decided I want something a bit different. A bit eclectic.

I'm bored with having the same pattern throughout the entire couch. I've tried the all-over slipcovers too. But I found "slip" to be the operative word there. I quickly tired of having to straighten them, tighten them, pluck, push and pull on them every time someone stood up.

Blondie is making new covers for each seat cushion. Each cover is reversible. We can get a whole new look by simply flipping the seat cushion over. Pretty swell, eh?

Ok, I must confess. The whole get-2-looks-out-of-1 thing wasn't some brilliant brainchild of mine. Rather, it was born out of necessity.

I wanted to use one of the patterns for the seat cushions but Blondie insisted on the other. After a estrogen-infused highly-spirited debate, we took it to JD for a tie-breaker. We each plead our case for our favorite fabric. He voted for hers (hmph. What do men know anyway?)

My couches, my living room. I should win, right? WRONGO! After all, Blondie is investing the time into this and just happens to be the interior design major, so....we compromised. My pick on one side and hers on the other. (Somehow I have a sneaky suspicion every time I leave the house, I'm going to come home to find them flipped to her side up)

The back cushions are getting a total make-over...not just new covers, but cut up and reshaped and completely re-worked.
To give you an idea of where we're going with this, here's some of the inspiration pieces we're working from (from
Victorian Trading Co
)
Perhaps the best part of this whole project? (Ok, besides the fact that I've pawned off the hard work enlisted the help of my wonderful daughter) This isn't costing us a dime. Most of the fabrics were given to me by my mother. We're incorporating the slippity slipcovers we already have. And the other goodies (that I'm still holding out on showing you just yet) are things I've collected over the years.
Oh, I can hardly contain myself. I can't wait to show you the before (aka "why we're doing this"), during and after pictures.