Women are like tea bags.
We don't know our true strength until we are in hot water.

~Eleanor Roosevelt

That quote stood out to me as I prepared today's Pink Saturday post. Not because I am going to share photos of dainty teacups. Or picturesque teapots. Heck, not even a tea bag.
It spoke to me because I think I'm feeling a bit like a tea bag these days. No, I'm not in hot water, per se. But Blondie's situation continues to deteriorate. As a result, there's a lot of things permeating through my life that make me pretty darned uncomfortable. Hot under the collar, in fact. A whole lot o' baggage. Makes me question my own strength. How long I can steep in this before I begin to turn sour.
(See where I'm going with this whole 'tea bag' thing?)
Because she means so much to me, I have decided to dedicate my first
Pink Saturday
to Blondie. She won't ever know it; she doesn't even know this blog exists. And that's ok. Honoring her anyway does my heart good.
Here are a few
bags
pinkies
Blondie left behind when she moved out...
This is her computer case. Hot pink of course.
Because she's a teenager and hot pink totally
rules
!
Blondie loves
Vera Bradley
.
She has several purses, wallets, even a watch.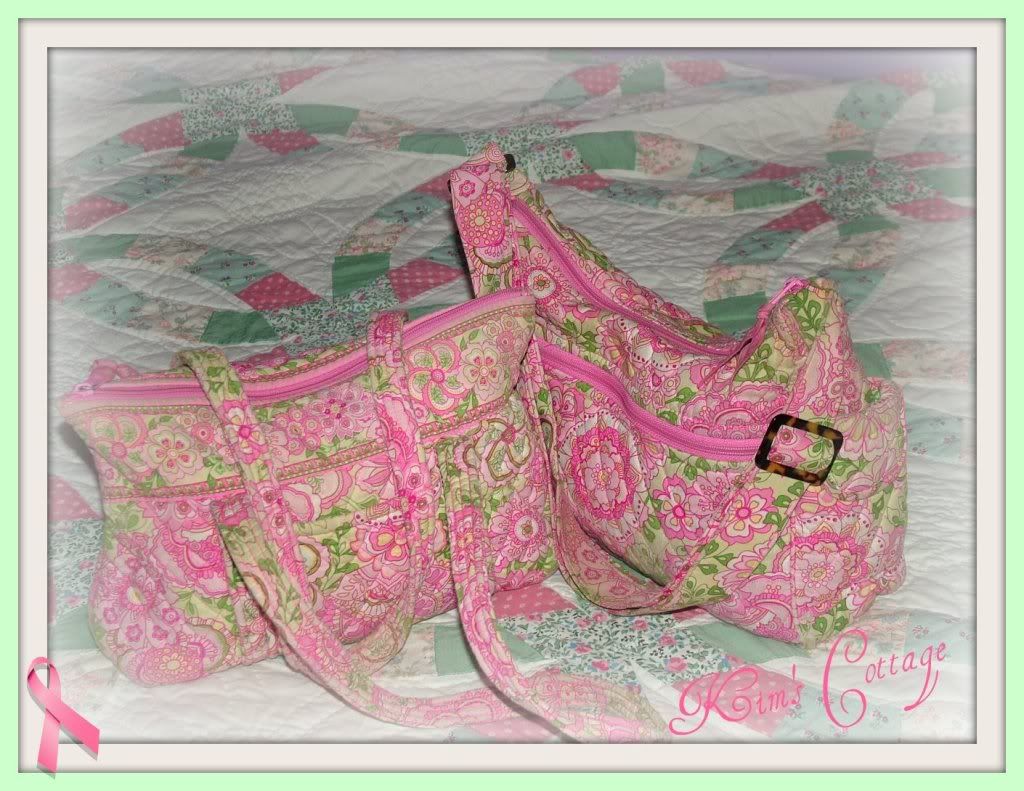 This is a bag Blondie made in her Family & Consumer Sciences class last year.
(Back in my day, it was called Home Ec).
It's just the neatest thing; the pictures don't do it justice.
It's very roomy and has giant pockets on the outside.
There are also lots of pockets inside.
And look at the cute coordinating stripe she used in there.

This is a little sign she made.
It is still stuck to the mirror in her bathroom.
Right where she left it.

By the way, did you notice? The pink Breast Cancer awareness ribbon on each photo? That is a special little doo-dad they've got this month over at
Picnik
. They have a few other Pink goodies up this month too. So if you're into online photo editing, maybe you'd want to check them out.
There ya' go. My first
Pink Saturday
post is in the bag! Now let's head on over to
Beverly's
to check out all the others who are participating.